Umbria

Umbria is purely medieval with captivating towns nestled among majestic mountains. Its tree covered hills and enchanted atmosphere have earned it the accolade "the green heart of Italy
Perugia

Umbria's Capital rises up on a hill with a spectacular panoramic view of the surrounding countryside.
Assisi

The Town Hall is a 13th century palace situated in the main square and is one of the most historically significant buildings intown.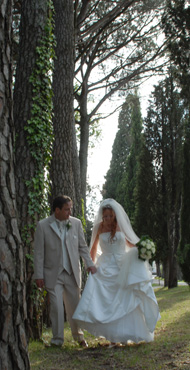 Spoleto

Situated on the Umbrian hills. Weddings are generally celebrated in the Palazzo Antico.
Orvieto

Perched on a 300 meter plateau, it looks down from its cliff-edged balcony over a vineyard dotted plain
Todi

One of the most strikingand renowned of Umbria's hill towns